Applications of neodymium magnets.
Neodymium magnet - applications.
Recently, due to the dynamically growing number of customers interested in purchasing our magnets and magnetizers, we are flooded with questions about the applications of neodymium magnets. People ask what they can be used for. The answer can be only one - almost everything, as advanced technologies require magnets with high performance. It is not surprising that in the last 20 years, neodymium magnets have become extremely popular, especially in motors, sensors, computers, and components for their production, or microwave ovens.

It is the high energy level of neodymium magnets that has allowed for significant miniaturization of both electronic and mechanical components, enabling us to use high-capacity disks, miniature recorders, mp3 players, scales, and automotive braking systems.

In addition to the wide range of industrial applications of magnets, there are many situations where magnets successfully pass the test in our private lives. It should be added that our magnets, when given as a gift, usually attract the longest and most attention among all other inexpensive presents.

An enormous advantage of neodymium magnets is their durability over time - they will certainly not lose their magnetism during our lifetime, as they only lose 1% of their power over 10 years. The maximum operating temperature for neodymium magnets is 220°C. Exceeding this temperature causes demagnetization of the magnet.

The exceptional properties of neodymium magnets are, among other things, a result of the modern method of their production. This process involves pressing individual raw materials at a very high temperature, followed by bonding or sintering. It is important to note that all metals do not melt during this process, and their processing occurs at each stage only in powdered form. Finally, the connected materials are subjected to a strong magnetic field, which gives them extraordinary power and immense magnetic properties.
Make your favorite hobby easier. This small item works perfectly with a fishing rod. Take advantage of the possibilities provided by the magnetic fishing rod holder. This little gadget can also be a great gift for all fishing enthusiasts. Additionally, a properly protected neodymium magnet will last for many years, so you don't have to worry about contributing to excessive waste.
Mosquitoes are a real nuisance during the summer months. Protect yourself quickly and effectively. The Mosquito Net with Magnetic Strip is easy to install and durable, ensuring the safety of your home's interior. It's also a good way to keep various types of cabinets safe from insects or pets. Since it leaves no permanent marks, you can easily use it as a temporary solution.
Our cylindrical magnets are a favorite among Berenguer Baby doll enthusiasts. They are also suitable for constructing dolls of other types and various stuffed animals.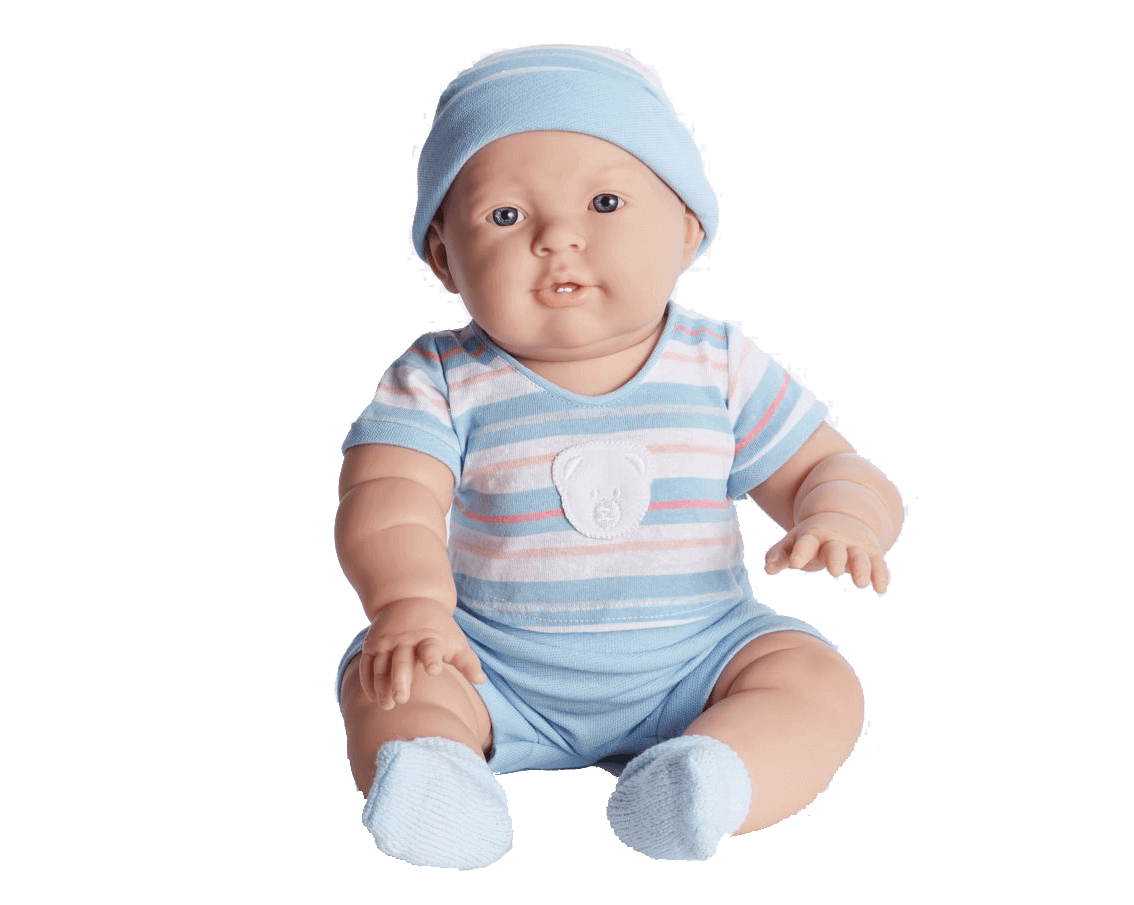 Surely, during work, you have often thrown something into a container and then got irritated when the item simply fell out of it. Put an end to that. The stainless steel magnetic bowl for tools works well during work in the workshop because the tools will easily adhere to it without causing it to tip over. This way, DIY activities will also become much safer.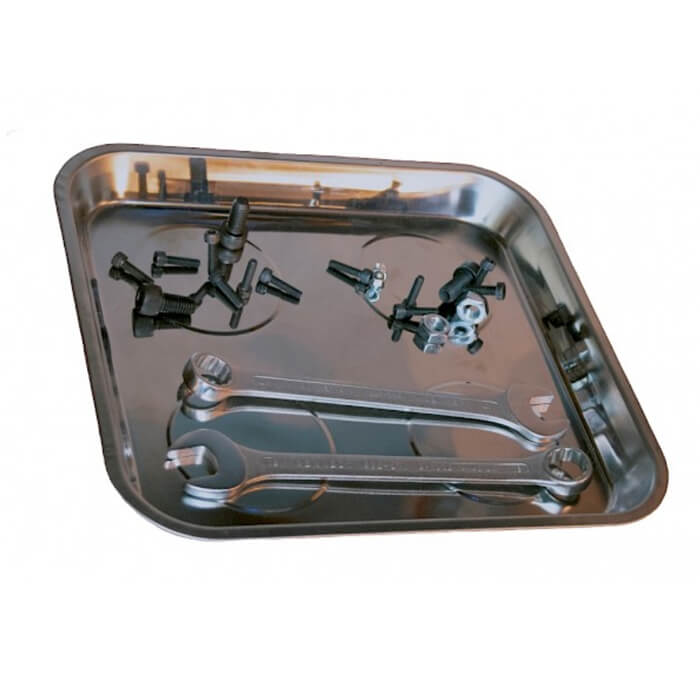 Are you looking for an addition to your kitchen that will not only fit its appearance but also be useful? This may be something for you. The magnetic knife holder will not only look stylish but also improve and facilitate cooking. It will make it easy and safe for you to access your knives. The strong magnet will prevent them from falling and hold them securely even from a distance. Moreover, it will allow you to arrange them as you wish, adapting them to your own needs.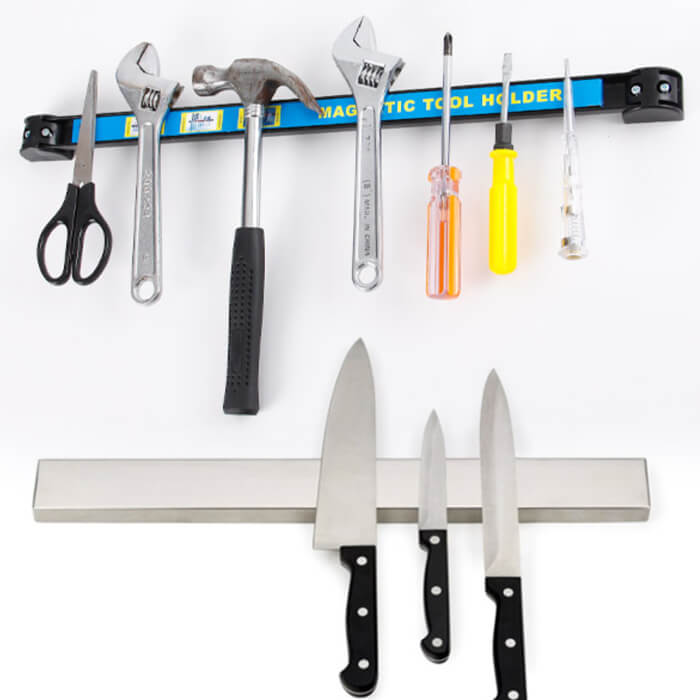 The magnetic TIG welding stand allows you to conveniently hold your tool during or after work. The magnetic base provides the object with proper stability. With gadgets like these in your workshop, you can maintain order, and you will no longer have to worry about objects falling over when there is no space for them. Utilize the extraordinary properties of permanent neodymium magnets in your own workshop.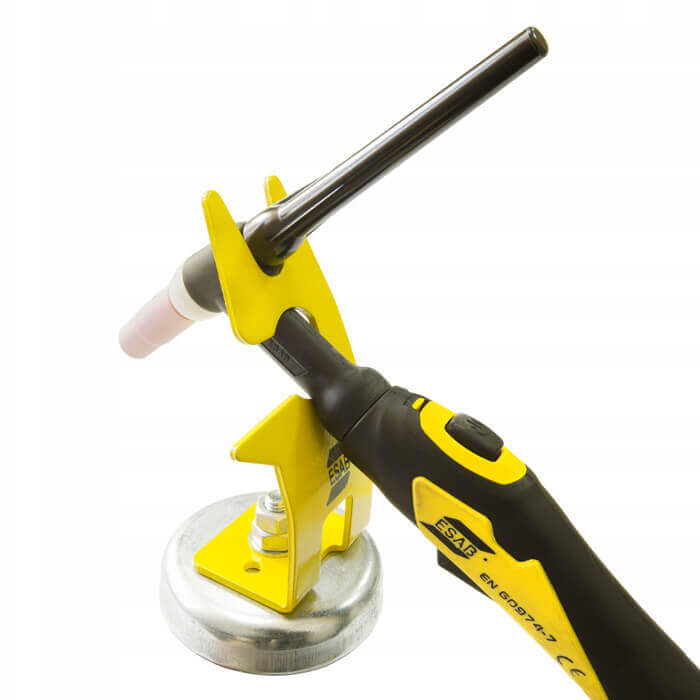 Make use of magnetic capabilities and purchase a device that will support you during your work. The station with 4 flexible manipulators and 360-degree crocodile clamps for welding is a modern tool that you must have in your workshop if you work with welding professionally. This heavy and powerful device will stand stably during work, and thanks to conducted tests, you can be confident in maintaining safety.
You never know when you'll run out of power, so it's always a good idea to have the external magnetic emergency light in your home or car. It allows you to conveniently attach the light to a surface even on a dark night, enabling you to perform necessary repairs. It's something that should be in every true man's workshop. With its bright illumination, you'll be able to see everything you need without any trouble.
The Holy Grail of the scientific world! Many have tried, but no one has succeeded in building such a device (or at least no one has heard about it). Can magnets be a source of free energy? While observing their behavior, many believe so, but for now, no one has proven it. For now, the laws of thermodynamics say 'no.'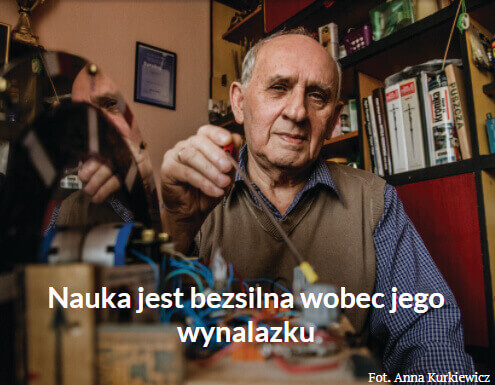 Do you have large windows in your home that are difficult to open and clean on your own? You definitely need this device. The magnetic window cleaner will cling to both sides of the window, enabling faster and more efficient cleaning. Thanks to its good adhesion to the window surface, it will clean and polish without any problems. The additional safety cord will secure the part of the device located outside.
By using a neodymium magnet and attaching it to a bottle opener, you can easily capture the cap as soon as it's opened.
In scientific research and laboratory analysis, magnetic stirrers are often used to avoid the need to immerse the stirring rod along with the leading stem in the mixed solution, thereby reducing the risk of contamination. Only one magnet enters the solution, while the other is manipulated from outside the container, causing the magnet inside to move.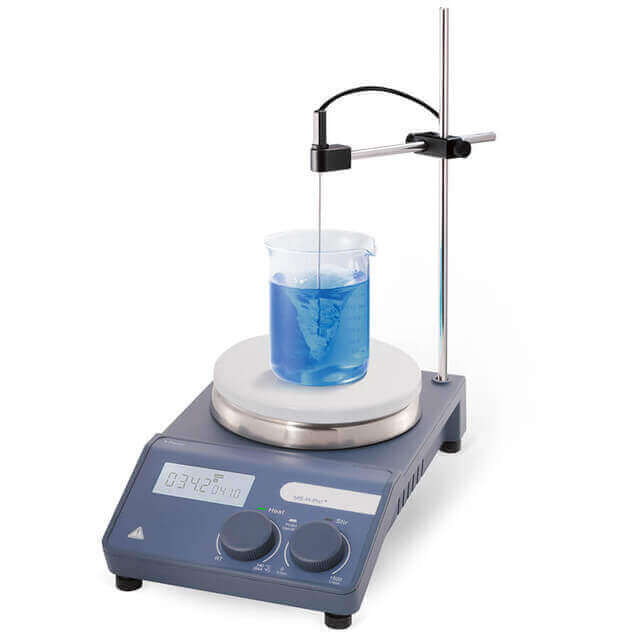 Lighting is essential for almost all activities. With the Magnetic LED Light Handle, you can take it with you anywhere. Attach the lights to any metal surface. It's a perfect addition to your workshop, but not limited to that. You can also use this device to conveniently spend time outdoors after dark. Make use of the strong properties of neodymium magnets to make your work easier.
We cannot confirm with 100% certainty that magnetic therapy works, but millions of people around the world believe in its effectiveness and attest to its beneficial impact on health. Choose the right magnets for your body's needs!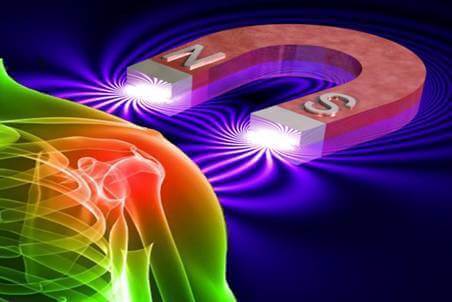 This is something you must have in your workshop. The Start welding magnet is used by both professionals and DIY enthusiasts who try their hand at DIY projects. It allows you to effectively hold the object in place. The device's high power ensures that it will not move even by a millimeter during welding, making the work not only more comfortable and faster but also significantly safer. Make use of the capabilities of permanent magnets.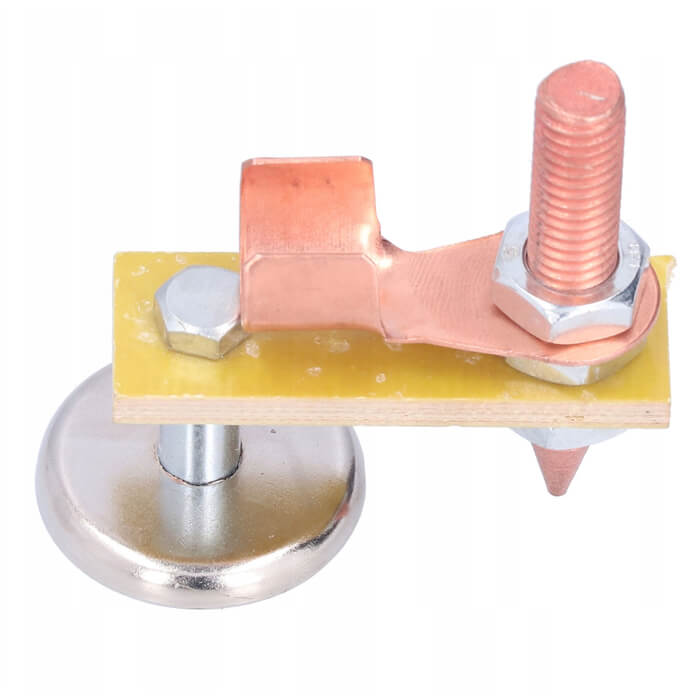 Are you supervising a renovation or construction project? The inspection light is something you absolutely must have. It provides a bright beam of light and allows for easy portability. It can also be useful in many other everyday situations, such as during a trip. It's always good to have additional light sources with you because you never know when the power might go out, and thanks to additional lighting, troubleshooting can be much easier.
If you're involved in sewing, you know how dangerous needles can be. They are small and often hard to spot. At the same time, accidentally pricking yourself with a needle can have serious consequences. That's why it's essential to have a Magnetic Needle Retrieval Tool. It's something that should be present in every sewing studio. The small head of the device effectively locates and retrieves hard-to-pick-up needles, which you can then safely store.
Are you involved in vinyl film installation? You probably know how time-consuming it can be to lay it out properly. Now you can speed up your work quickly and effectively. The Magnetic Tool for Vinyl Film Installation consists of six parts that will help you deal with this challenge. This sturdy and durable device is perfect for any professional who aims for the best quality in their work.
Magnets are an essential part of any generator. The stronger the magnets, the higher the efficiency of the device. That's why neodymium magnets are particularly suitable for use in generators.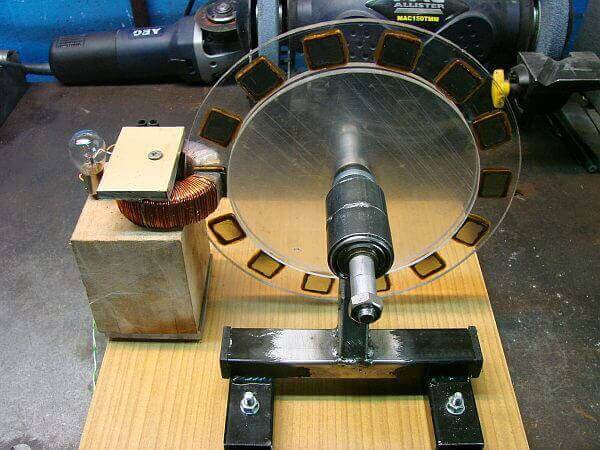 Whether you're preparing a family barbecue or working on a renovation project and need to illuminate an object, the sliding magnetic lamp for reception antenna will provide you with some light anywhere. Just attach it to a metal surface to make it work effectively. You can use it to facilitate tasks such as repairing a car in hard-to-reach areas where there's not enough light.
Ordinary push pins are a thing of the past. You will no longer need a corkboard. The magnetic push pin will attach perfectly to any metal surface. You can use it on the fridge, in the workshop, or even in your office. Just mount it on any flat, metal surface. Moreover, it will probably serve you for a longer time. It is almost impossible to destroy, and thanks to its self-adhesive nature, you won't lose it.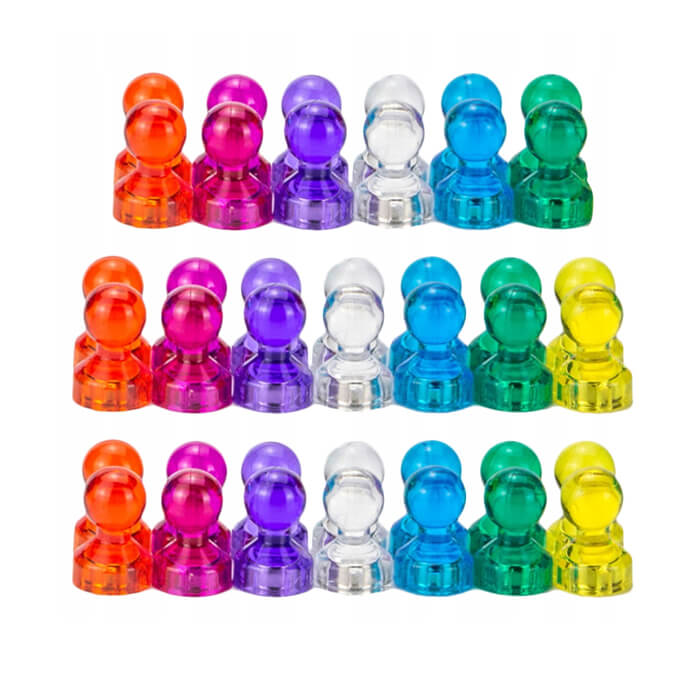 Once considered impossible, the use of neodymium magnets and strongly diamagnetic materials has made it possible to build systems that utilize permanent levitation.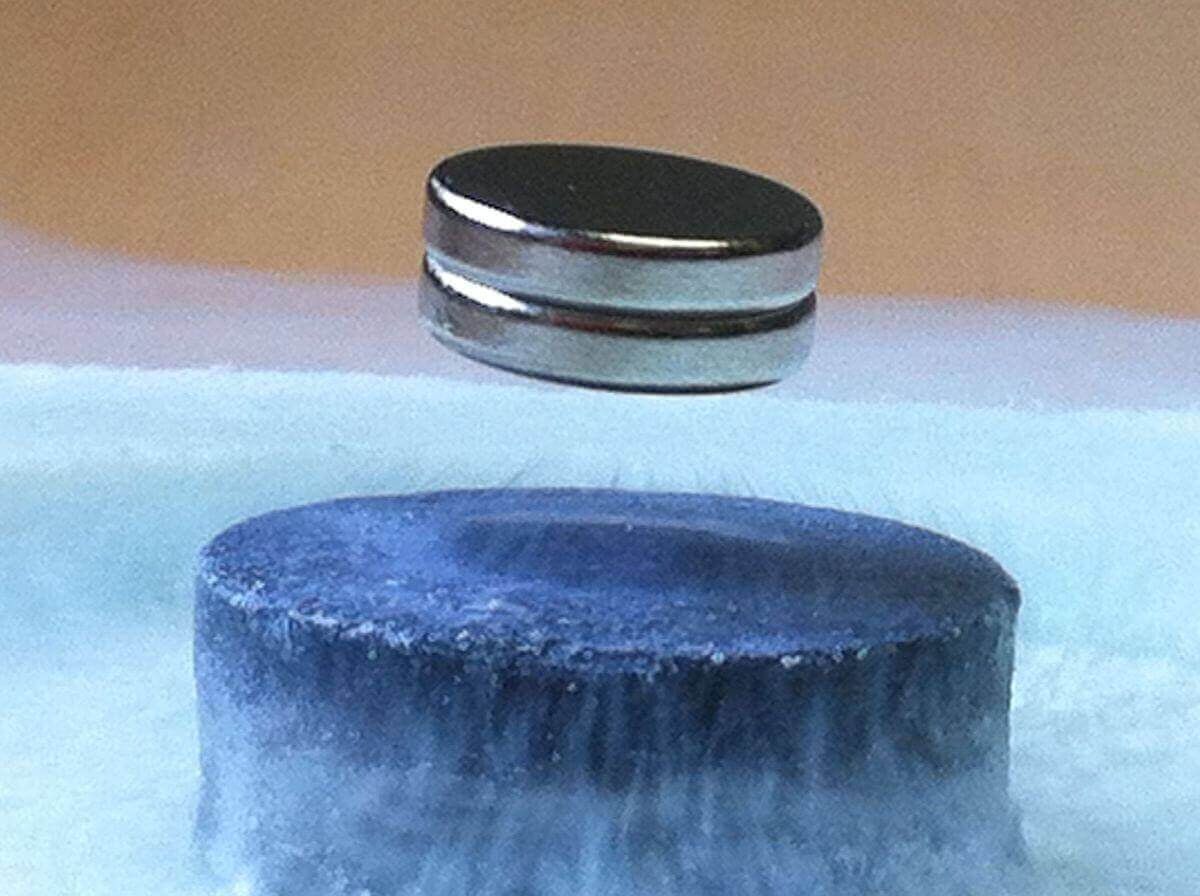 If the magnetic lock in your cabinet is already old and weak, you can significantly strengthen it by placing a neodymium magnet behind or beside it. Craftsmen nowadays prefer to use neodymium magnets in locks for various types of cabinets, creating 'invisible' latches.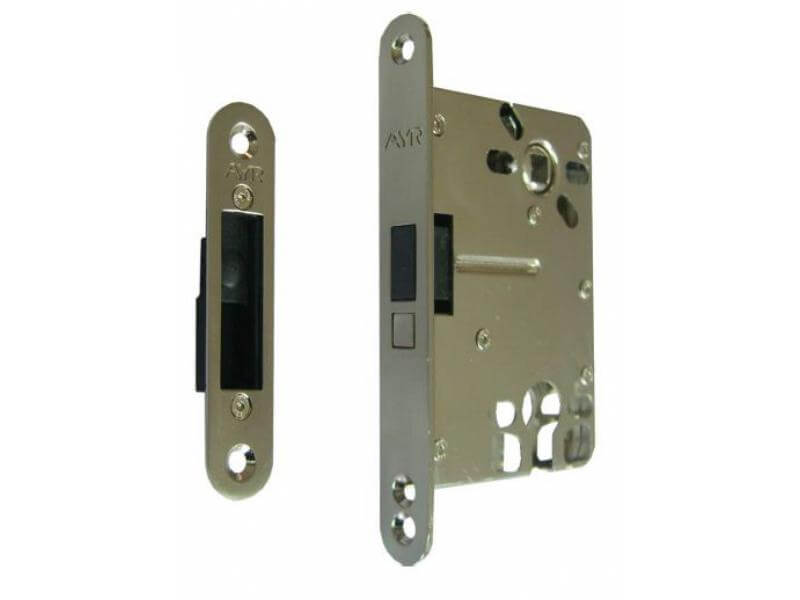 Smartphones often break down. That's why it's worth having a Magnetic Phone Repair Kit - Screw Mat in your collection. With this kit, you'll be able to check your device more efficiently. It's a simple tool that you can use for DIY projects under your own roof. By using it, you also minimize the risk of further damage to your phone during repairs.
Small containers for loose spices that you can buy in almost any store are not always a good choice. Using them can quickly result in spills in your cabinet. That's why you should opt for a Spice Container with Magnet, which features a strong yet user-friendly closure. This simple solution will make you feel much more comfortable in your kitchen. You'll never want to go back to using other containers.
The magnetic phone holder works great during any car trip. Attach it in a convenient place and place your smartphone in it. This way, you can freely talk and use navigation without any hassle. It's a much safer way to focus on the road while still enjoying the benefits of modern technology. It's also a great gift idea for a new driver.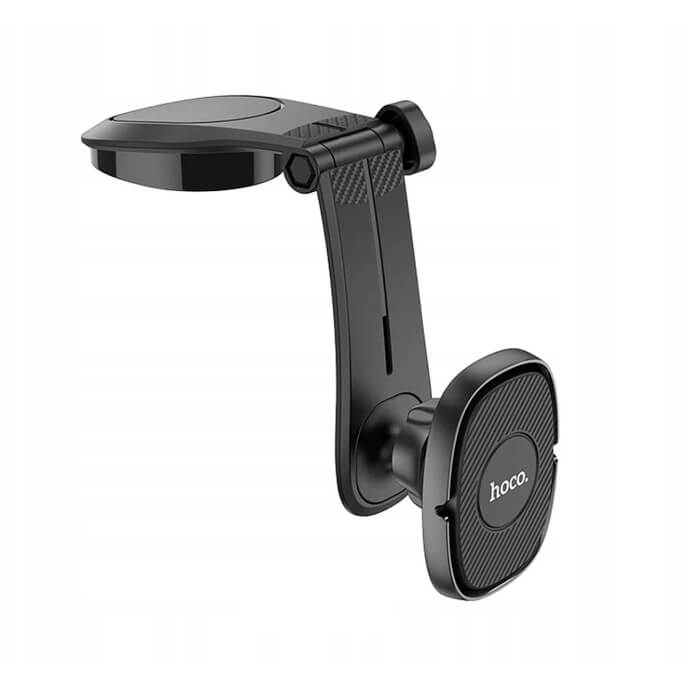 Make your tools work better. The magnetic coil for screwdriver makes it much easier to screw objects together. With it, you can take advantage of the extraordinary properties of metals. Just one touch, and the screwdriver will attract screws, making it more difficult for them to slip, which significantly speeds up your work. See how this small device can quickly improve your work.
The wide range of shapes and sizes of our magnets ensures a perfect fit for any tool (such as knives), regardless of its size. This allows you to create custom steel mounts (including stainless steel) tailored to your individual needs or simply attach a magnet somewhere and hang the tool or knife on it. Check if any of your tools in the garage are lying on the floor. If so, hang them on the walls so you won't stumble upon them again.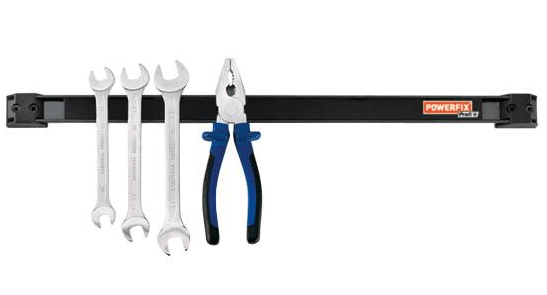 Every handyman should have a multifunctional screwdriver set in their collection. But not just any set. Make use of the capabilities provided by the addition of magnets. This makes screwing much easier. With this set, you can quickly and efficiently assemble any furniture. Your work will become faster and more enjoyable. It's also a great gift idea for anyone interested in DIY home renovations.
If you are a parent or a teacher, you must have such educational materials at hand. Teaching magnets allow practical demonstrations of how such objects work. Let children play and learn at the same time, making it much easier for them to understand the world around them. These materials can be useful at all levels of education, creating engaging and exciting lessons. After all, practice makes perfect.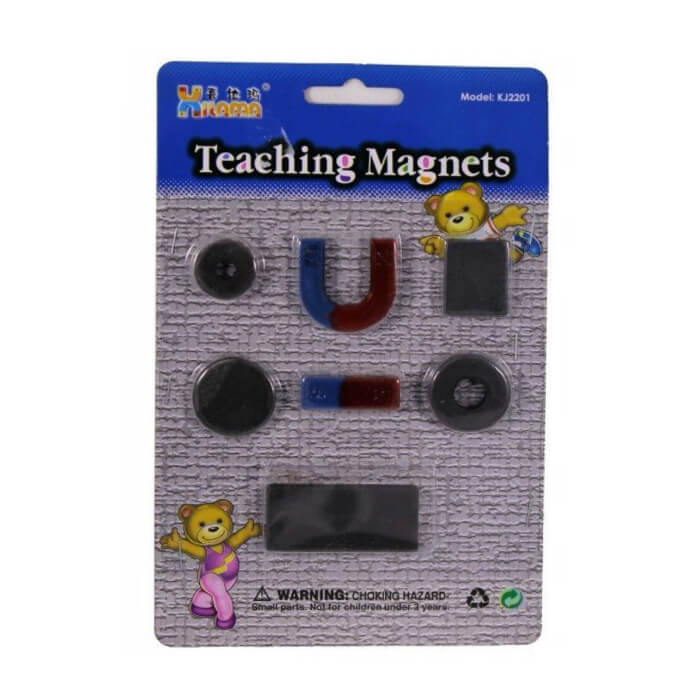 Are you working with metal components that you often have to lift, but it's difficult for you? The magnetic gripping device will do it effectively for you. With its strong magnetic force, the metal will adhere to the object, allowing you to lift it without any problem. Moreover, it is a product that will serve you for many years, as permanent magnets can retain their properties for hundreds of years. So don't wait and purchase such a device for your workshop.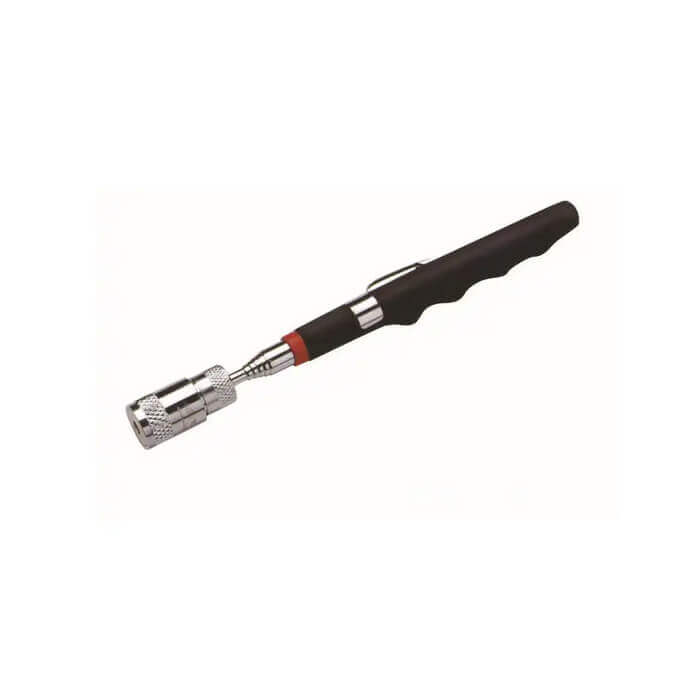 Moving objects during work in the workshop are not only annoying but also dangerous. That's why the magnetic clamp effectively prevents this. This item is a must-have in your toolkit if you regularly work with metal objects. Take advantage of its capabilities and enjoy this new tool for many years. Keep in mind that permanent magnets can operate for decades if stored properly.
Permanent magnets are indispensable tools in the modern world. They are characterized by long lifespan, making them one of the most cost-effective choices. Gain even more benefits by using the magnetic prism handle. This product is a perfect addition to your workshop, as well as to your car, kitchen, or any other place where metal elements are present. Enhance your daily activities with the magnetic prism.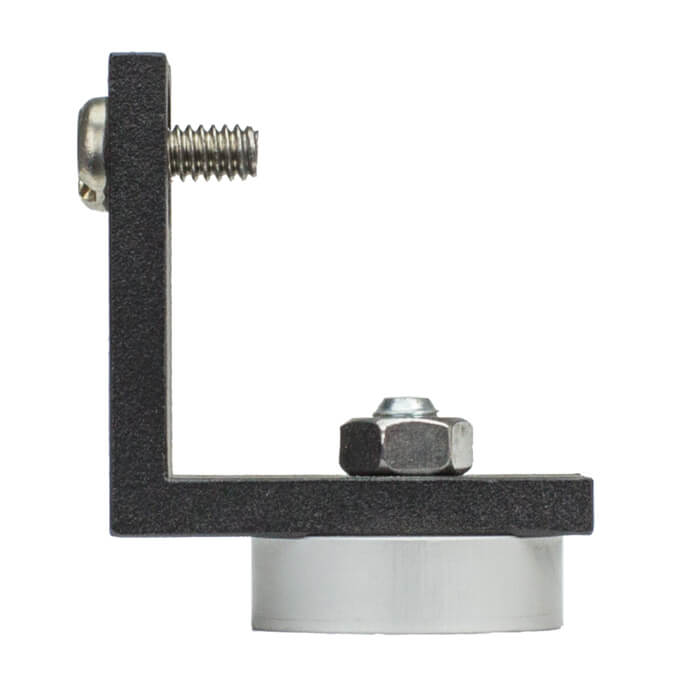 Do you have many ordinary screwdrivers in your toolbox? If so, you probably know how frustrating it can be to use them. Keeping the screw in the right place can be challenging during work. Make use of the Screwdriver Magnetizer to improve your working conditions. Simply slide the metal part of the screwdriver on this device, and it will gain magnetic properties, making screws less likely to escape from your grasp.
Our magnets are often used in situations where it is necessary to remove metal shavings from oil, such as in oil pans and filters. Keep in mind that standard neodymium magnets lose their magnetic properties at temperatures exceeding 80°C (178°F). If you plan to use magnets at higher temperatures, look for neodymium magnets resistant to high temperatures, such as those labeled with an 'H,' which can withstand temperatures of up to 120°C.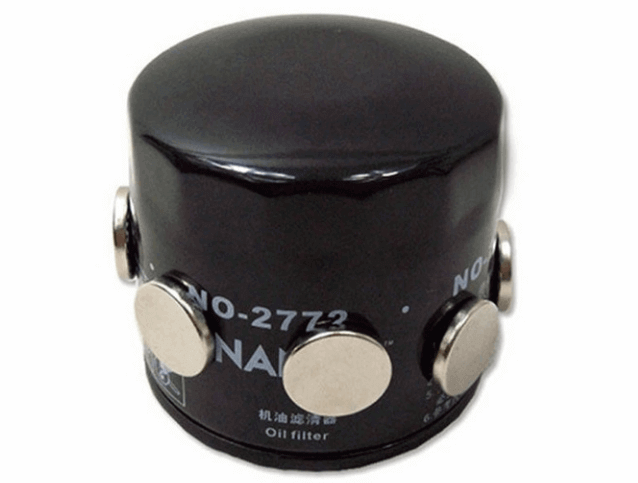 Take advantage of a simple way to use magnetic capabilities in a wide range of applications. Just stick it to any surface. The magnetic tape doesn't require glue because it is already coated with it, and thanks to its flexible, rubbery surface, it will perfectly adapt to uneven surfaces. You can use small amounts of it to create fridge magnets or to attach various types of lamps or other objects. There is no shortage of ways to use it.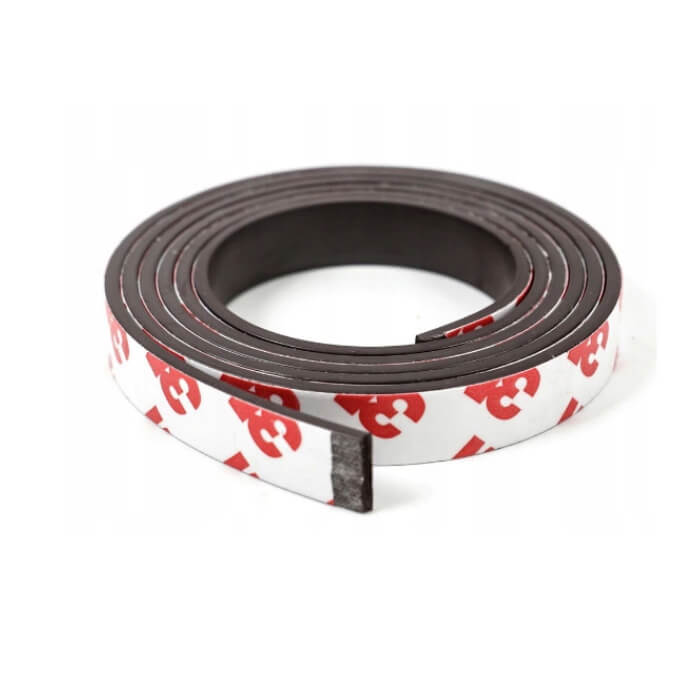 It only takes a few seconds to attach it and make use of all its capabilities. The magnetic ground clamp for welding is small, portable, and has considerable power. Moreover, like all magnets of this type, it is a durable tool that will last for many years. You can easily attach it to any flat metal surface. With its help, you no longer have to worry about immobilizing metal objects.
The electromagnet with suction cups allows you to attach it to various surfaces and make use of its capabilities. With its help, you can effectively move or secure different types of objects. Remember to use it on flat surfaces to increase the device's adhesion and unleash its true power. It's something that should be found in every workshop or laboratory. The device will work effectively even at higher temperatures, so you don't have to worry about it.
How many times have you forgotten what you need to buy? Or made a mistake while cooking or mixing proportions? Solve all these problems with the reusable magnetic writing board for the fridge. It allows you to save paper while keeping your notes in a visible place. Write down the most important information on one of the most visible spots in your kitchen, and never forget basic tasks like taking medication again.
Magnets in rubber casing with external or internal thread are great tools that can help in attaching a sign to the car roof. Such magnets are an ideal solution as they have sufficient magnetic force to hold the sign in place without scratching the roof surface or leaving any marks.
When it comes to attaching a sign on the roof, for example, for a taxi or a driving school car, two of these magnets in rubber that hold very stably should be used. These magnets are easy to use and can be removed from the roof at any time without the risk of damaging the surface.
You can purchase magnets in rubber casing with external or internal thread online or by phone. There are various sizes and models available, so you can choose the right magnets for your needs. When ordering such magnets, pay attention to their magnetic strength and whether they have the appropriate thread for mounting in the desired location.
For more information about magnets in rubber casing, visit the
magnesy w gumie
page.
Magnets have various applications in warfare, both in the past and today. Here are a few examples:

Fragment detection in soldiers' bodies - Magnets can also be used to detect metal fragments remaining in soldiers' bodies after explosions or gunshot wounds. Magnetic scanners can precisely locate and remove metal pieces, allowing for more effective treatment and reducing the risk of complications. It is worth noting, however, that this method may be ineffective for fragments made of non-metallic materials such as glass or plastic. For these purposes, we recommend cylindrical magnets MW 12x50 or MW 20x35.
Detecting mines and other dangerous objects - Magnets can be used to detect mines and other unexploded ordnance on the battlefield. The magnet attracts metal elements, which can help locate hidden hazards.
Arming projectiles - Many types of projectiles, including rockets, use magnets for arming. Magnets can assist in activating the internal arming systems of projectiles to enable their use.
Attracting metal items - Magnets can be used to attract metal items such as weapons, ammunition, military equipment, or vehicle components. By using magnets, the process of collecting or destroying enemy equipment can be significantly accelerated.
Securing equipment - Magnets can be used to secure equipment in place, especially in the case of vehicles such as tanks or aircraft. Magnets placed inside the vehicle can prevent equipment from shifting or being damaged during shocks caused by explosions or collisions.
Securing buildings and areas - Magnets can be used to secure doors and windows, particularly in the event of terrorist attacks. Magnets can be placed on windows to prevent them from shattering due to explosions or on doors to prevent them from being opened by force.

It should be noted that using magnets to detect metal objects in the human body may pose risks to the health and life of the patient. Therefore, appropriate precautions should be taken, and such examinations should only be performed by qualified medical personnel.
Help your child learn letters and numbers more quickly. The educational fridge magnets for kids are colorful and attractive, encouraging them to create their own sentences and equations. By using these magnets, children can quickly learn to read, which will greatly aid them in their school activities. It's a great educational resource for home use and can also be used in educational settings. Additionally, it gives children the opportunity to learn about magnets and how they work.
Use the magnetic welding angle to speed up your work and make it much more precise. With its help, you can effectively adjust angles, and thanks to its high lifting capacity, you won't have to worry about accidents. Made of durable neodymium magnet, it works perfectly during various tasks. The device effectively immobilizes the welded object. Additionally, by using the angle, you will be able to position it according to your needs.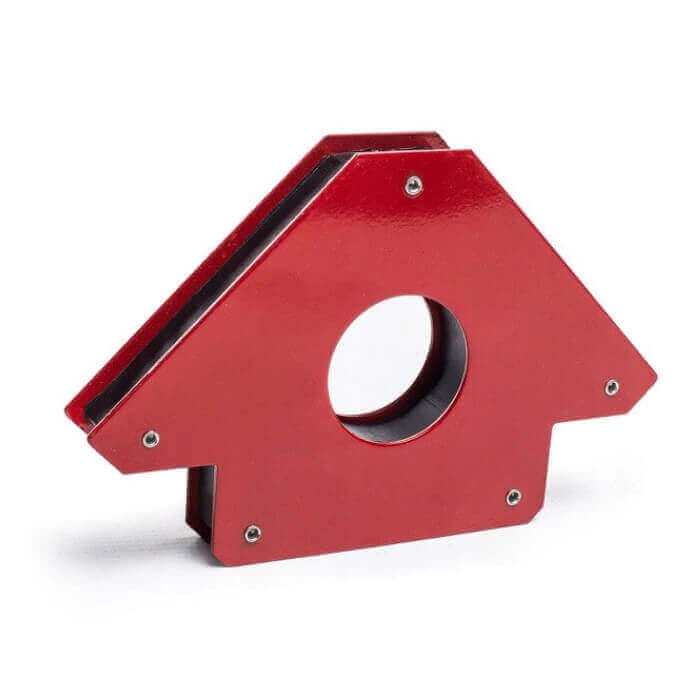 Do you often lose track of time while cooking? The Digital Kitchen Timer with LCD Display will solve your problem. This small and user-friendly device will quickly become an essential gadget in every kitchen. Simply press the button, and it will alert you when it's time to finish cooking. The timer is also great for travel purposes. Use it with your portable electric stove, and cooking will be enjoyable even in extreme conditions.
Looking for a metal object, like a lost pin or a clip hidden in the grass? Attach a large neodymium magnet to a handle, and you will quickly find what you're looking for!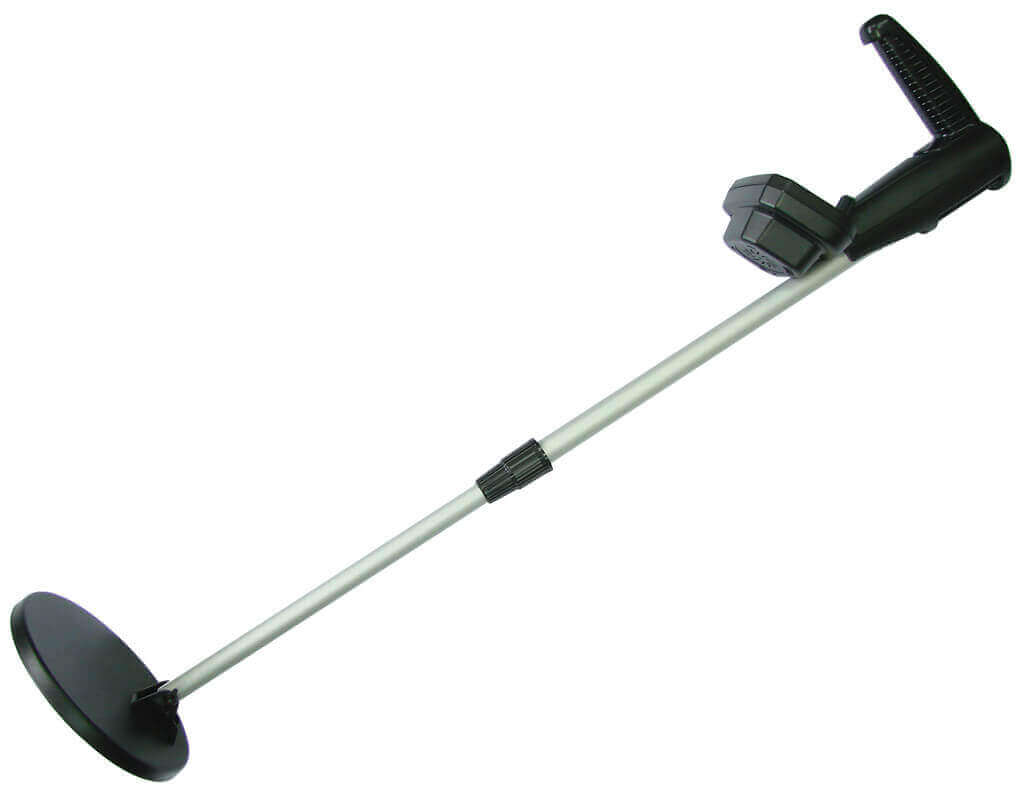 Our magnetic balls, discs, and cubes are often used in the production of magnetic bracelets and necklaces. Some people appreciate them for their unique properties and attractive appearance, while others use them in magnetic therapy.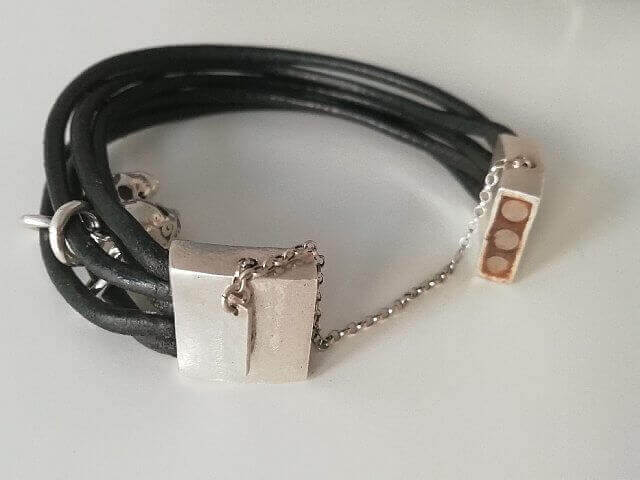 Storing items will be much easier with the magnetic hanging buckle. Thanks to its high load-bearing capacity, it works well during activities such as fishing and other outdoor tasks. It's an incredibly durable device that, when properly stored, can last for hundreds of years. Just be careful with water, as it can negatively affect the neodymium magnet's performance.
Small children are always trying to reach into everything and curiously explore all cabinets. Unfortunately, this is not always safe. That's why it's worth equipping areas that should not be opened by them with the childproof magnetic lock. This will ensure that your child doesn't have access to sharp tools or items that should not be in their hands. Provide safety to all members of your family.
Say goodbye to falling nails that are literally everywhere. Ensure the best work ergonomics by investing in gadgets that make it easier. The magnetic nail holder allows you to quickly and efficiently place these small tools in a specific location, preventing them from spilling out during work. This will make tasks such as furniture assembly or attaching various elements much easier for you.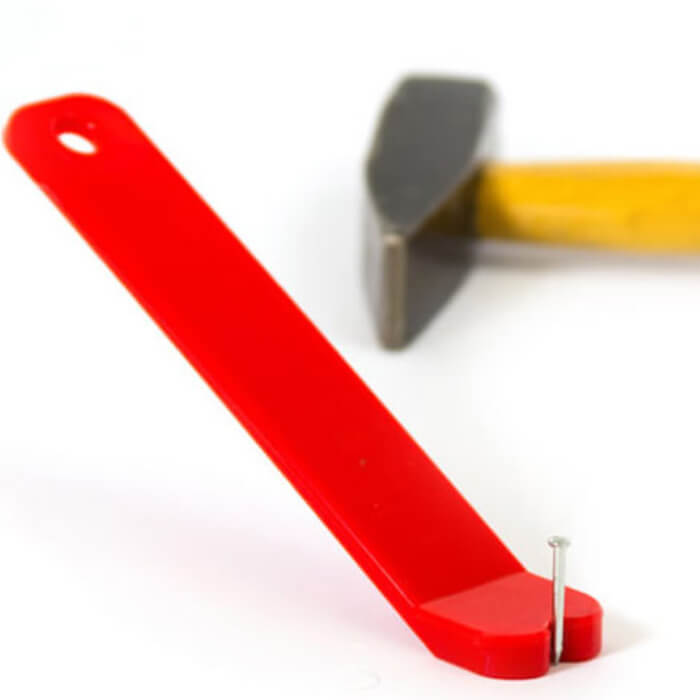 Do you work professionally in welding? The magnetic handle - SBTK allows you to safely store your tool. Thanks to the magnetic base, it will not move, providing you with safety and comfort during work. Additionally, this way you will be able to maintain order in your own workshop. Remember that if you work professionally in this type of work, you must ensure a safe and clean environment, and this type of handle will greatly assist you in doing so.
The plastic magnetic clip can have various shapes and colors. Nevertheless, its application will always be equally effective. With it, you will be able to temporarily attach or fasten various objects, both at home and in the workshop. Customize its appearance to your taste and interior, so you will reach for it even more eagerly. The permanent magnet used to create it will ensure that the object can be used for a very long time.
If you use screws or bolts throughout the day, you are probably tired of constantly reaching for them in a container. That's why you should equip yourself with a magnetic wristband. With its help, you will have small, metal objects at hand that you are currently using. This will speed up your work and make it much more enjoyable. You won't want to give up this gadget. It's also a great gift idea for any DIY enthusiast.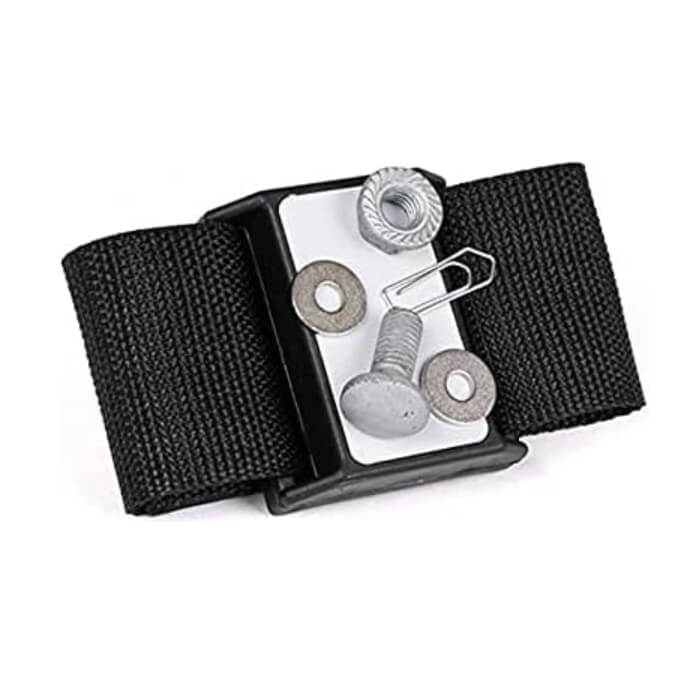 With the magnetic screwdriver, screwing will be much faster and more convenient. You'll find it hard to part with it. The magnetic clamp allows metal elements to attach to it naturally, making screwing much more comfortable. Screws will no longer slide as often under pressure. So make use of the possibilities offered by magnets and utilize them when doing DIY projects, both at home and at work.
Are you trying to set up your first workshop? The repair toolkit - service platform is an excellent starting point. It allows you to quickly and efficiently start repairing electronics in a professional manner. It's also a good purchase for more advanced individuals who want to improve the comfort of their work. Make use of the magnetic features of this item on a daily basis.
Make your welding work easier. Use the magnetic welding positioner to accurately determine the starting point for your work. Moreover, thanks to its high power, it will be much easier to immobilize surfaces. Choose this type of device to make your work not only more convenient but also significantly safer. With the properties of permanent magnets, you will enjoy this tool for many years.
Make use of the Combination Set - Manual Screwdriver to effectively enhance your workshop tools. If you enjoy DIY projects or work in the field, incorporating tools with magnetic properties can make your work easier in many situations. You don't have to worry about their durability. With proper care, these tools can last for many years in excellent condition. It's worth investing in them.
A strong magnet placed in a cloth or sponge inserted into the aquarium and another one on the outside, which will be used to guide the first one, are enough to ensure that you no longer have to wet your shirt sleeves and comfortably clean the tank's glass as often as you need.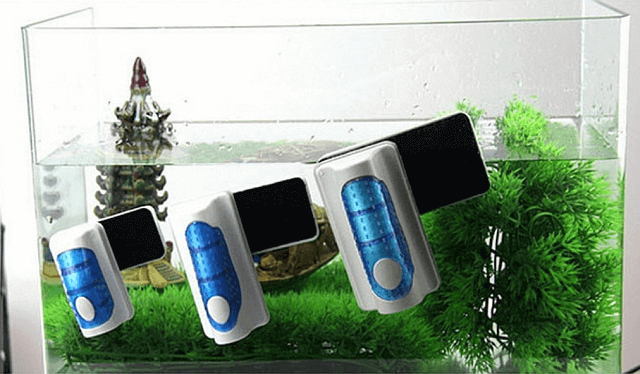 Print your most beautiful photos and place them in a visible place at home or in the office. The magnetic photo paper allows you to achieve excellent colors and high-quality prints, combined with extraordinary possibilities. With its help, a dull, metal surface can be transformed into a colorful gallery of your favorite photographs. Let your favorite memories or works of your favorite artists delight you every day. Get inspired.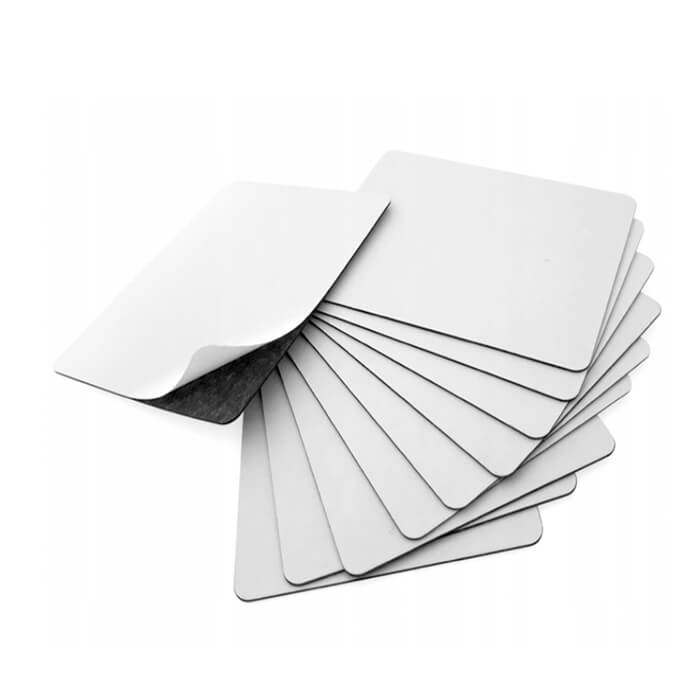 Do you need to attach something heavy to a metal surface? The magnetic handle with a ring is perfect for this purpose. With its high lifting capacity, you can attach various tools or chains to this small object. It will greatly facilitate your work in the workshop or allow you to create a uniquely designed interior. Thanks to the use of permanent magnets, the object will retain its capabilities for many years, and you will be able to effectively use it every day.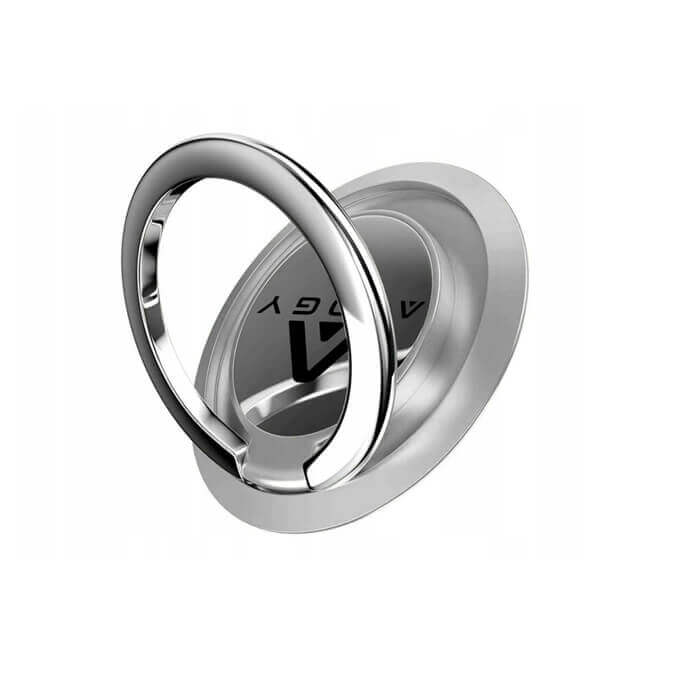 Doesn't it annoy you when the door hits the wall? The solution is a magnetic door stopper - easy to install and effective in action. Thanks to it, the door will always open only to the appropriate width, avoiding dangerous collisions with the wall. This accessory is particularly useful in places where small children are present. Now it will be easier to carry groceries into the house, and the door will open safely with just one push. Replace your old doorstop with a modern magnetic door stopper and enjoy greater comfort and safety.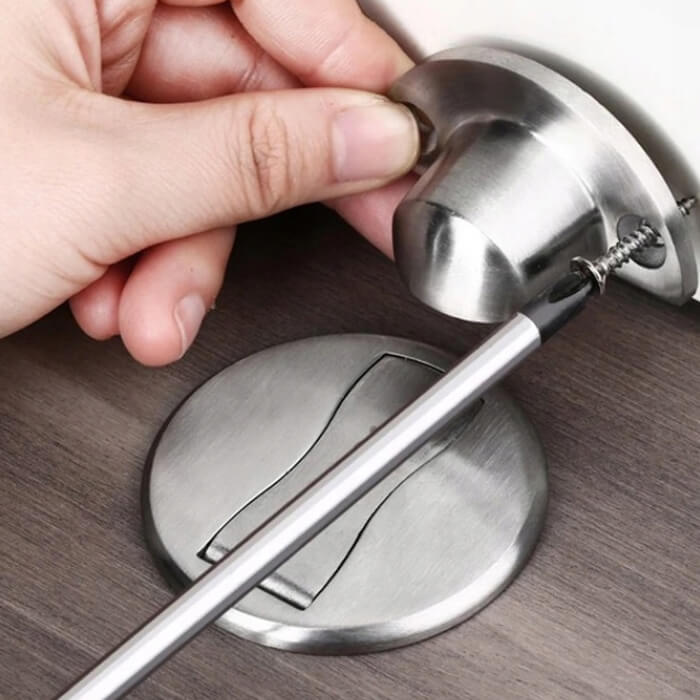 When there is a need to connect two or more pieces of metal, several of our cube or block magnets become invaluable. They can be successfully used for joining parts in drilling, machining, or welding purposes.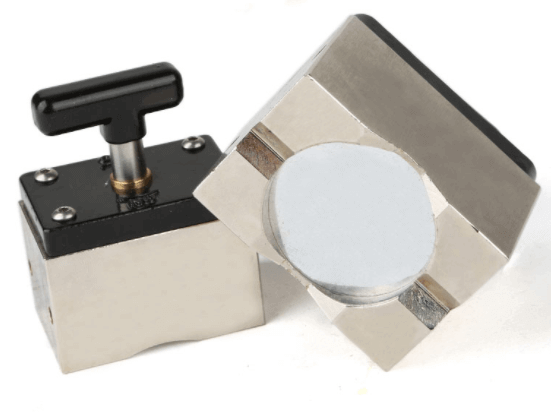 The magnetic/demagnetic screwdriver produces a magnetic field that attracts other metals. With it, you can effectively use it for its intended tasks. This way, you can quickly insert it into the screw without worrying that it won't cooperate. Such tools should be part of your toolbox. Take advantage of the technological possibilities of the modern world by using only magnetic screwdrivers.