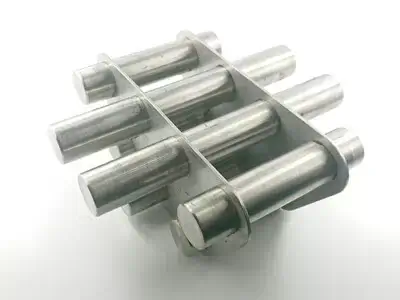 Grates, screens, magnetic filters
magnetic grates, filters, screens
Magnets made of neodymium used in magnetic grates are effective filters successfully applied in pumping stations, pipelines, and chutes. Thanks to their magnetic strength, neodymium magnets used in magnetic grills act as highly efficient screens. The magnets themselves are covered with high-quality ASIS 304 steel, providing a coating that is acid-resistant or authentic. This coating allows the separators to be successfully used in industrial applications, as they have parameters that comply with the necessary standards.
Basic applications | Main application | Use of separators, sieves:
bulk materials (granules, grains, powders)
production of plastics (usually installed in injection molding machines)
Available shapes:
The magnetic grid consists of a magnetic circuit built with neodymium magnets, which are magnetized axially. The magnetically active surface is located on the built-in magnetic rollers with a diameter of 25 mm. The space between the rollers is completely filled with a magnetic field, which, with a magnetic induction of approximately 9800 Gauss on the roller surface, ensures a high efficiency of magnetic particle capture.
We offer custom-made magnetic separators, made according to individual dimensions, with a recommended pitch of 22-25 mm. The magnetic parameters, range of action, and dimensions are adjusted to the customer's needs.
Magnetic induction over the middle poles (pole pieces)
on the surface of the magnetic roller casing is at least 0.94 T (tesla).
Sintered neodymium magnets with a remanence induction of approximately 1.4T (14000 Gs) made of N52 material were used in the magnetic grid.
The maximum operating temperature for magnetic separators with neodymium magnets is approximately 80°C.
The product is designed to operate under atmospheric pressure.
Subcategories:
---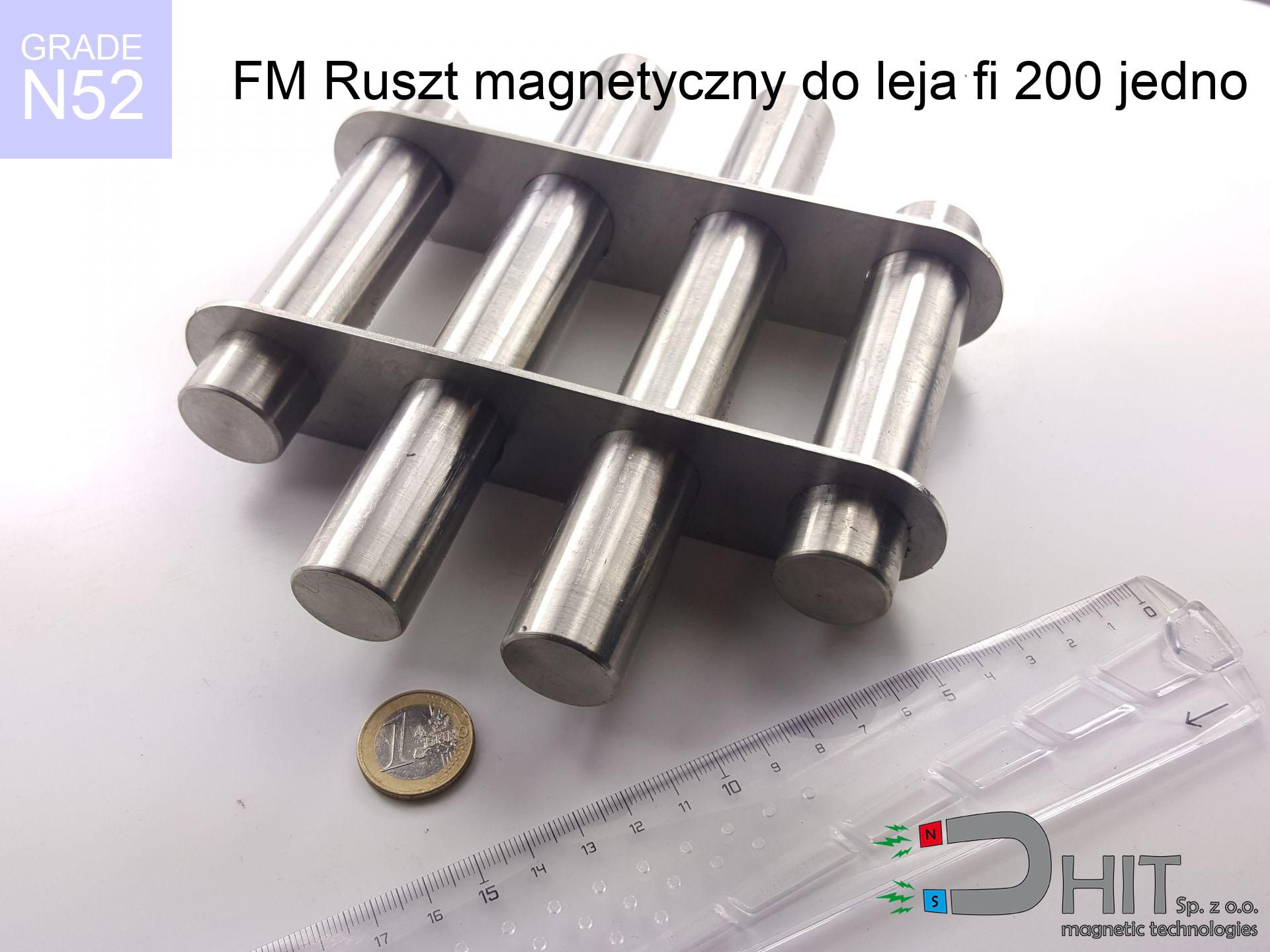 Product available
shipping tomorrow!
1968.00 PLN with VAT gross price / pcs
1600.00 PLN net price + 23% VAT / pcs
---
price from 1 pcs
1600.00 PLN
1968.00 PLN
price from 3 pcs
1504.00 PLN
1849.92 PLN
price from 5 pcs
1360.00 PLN
1672.80 PLN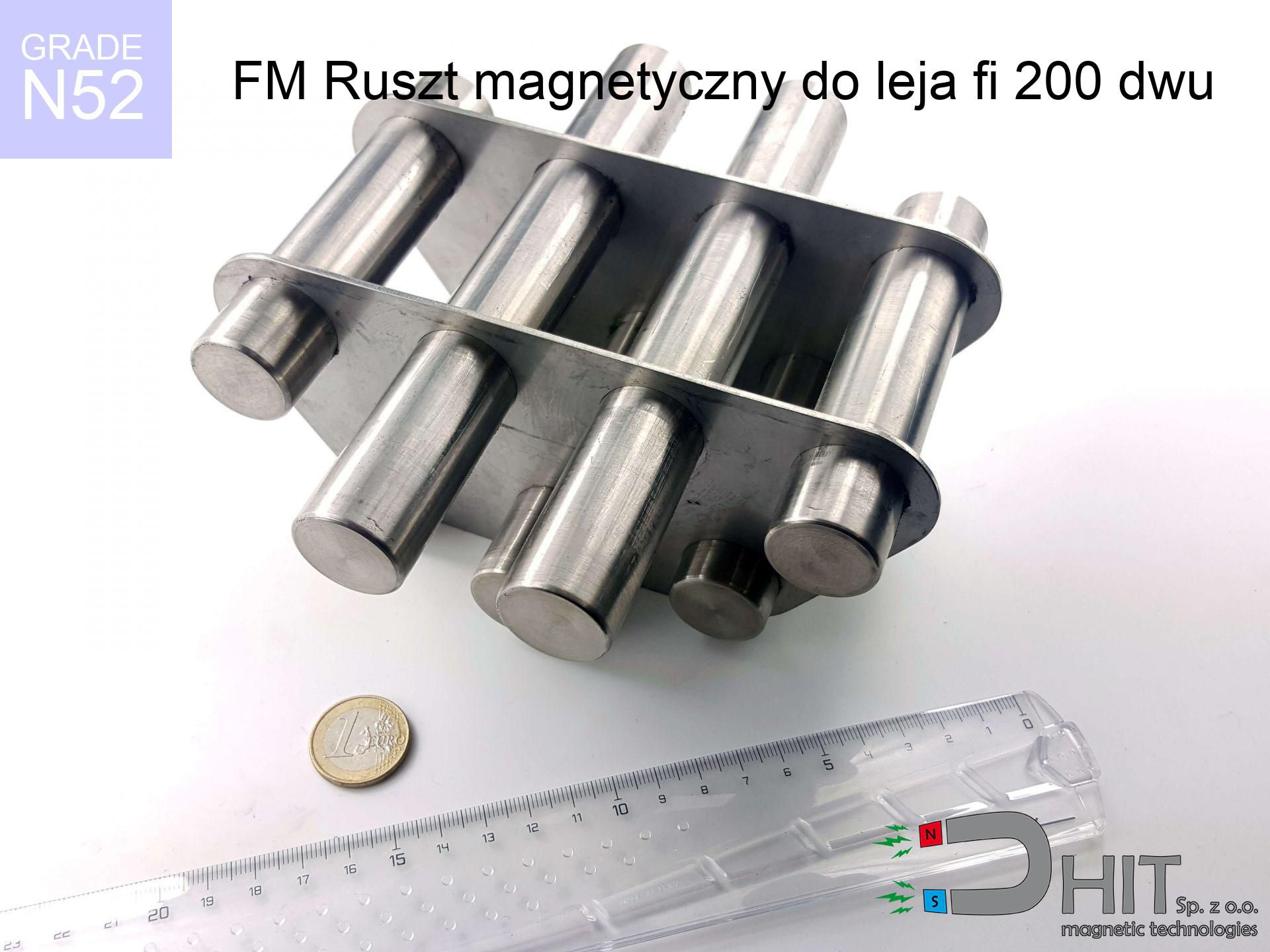 Product available
shipping tomorrow!
4458.75 PLN with VAT gross price / pcs
3625.00 PLN net price + 23% VAT / pcs
---
price from 1 pcs
3625.00 PLN
4458.75 PLN
price from 2 pcs
3407.50 PLN
4191.23 PLN
price from 3 pcs
3081.25 PLN
3789.94 PLN